Resilience in Late Bloomers: The Case of Michael Maddaus
TAGS:
Who would have predicted that a teenager growing up in Minneapolis in a chaotic family with alcoholism and violence, arrested two dozen times, barely attending school, with no plans for any productive career would grow up to be a well-known surgeon in charge of training new surgeons at the University of Minnesota Medical School? Or that he would end up on television in This Emotional Life?
I first met Mike in 2003 after I read his story in a University of Minnesota alumni magazine and arranged to meet with him. We are both professors in the same university, but we had never met before then. Mike was very curious to learn more about my research on resilience and I was curious to learn more about his own resilience. To a developmental scientist like me who studies resilience, his story is a classic tale of a late bloomer.
Many of the protective factors that research suggests are helpful to late bloomers are evident in Mike's life. He is intelligent and energetic. He is appealing to other people. He began to question the direction of his life in his late teens and looked around for opportunities to change course. He joined the military and completed his tour of duty. He encountered mentors who took an interest at just the right times (when he was ready to change). He got a second chance at an education through the G.I. Bill and community college, earning his way into a land-grant public university and then into medical school.
Despite awful experiences in childhood and adolescence, many of the most powerful resilience processes began to work in Mike's favor as he entered the transition years bridging adolescence and adulthood. First, his brain and (concomitantly) his thinking were maturing in ways that favor better decision making and planning for the future. The prefrontal cortex is one of the slowest and latest parts of the human brain to grow up and reach its full capabilities. Important changes that favor resilience occur in human brain function during the window of time that spans late adolescence and the mid-twenties. It is no coincidence that car insurance rates fall around age 25 and it becomes easier or cheaper to rent a car. Better brain function and judgment also make for better driving.
But other things are changing at the same time. In many societies, young people are offered new opportunities to learn adult skills and take on adult roles with extra structure or support. This kind of support—that helps you perform at a more mature level than you might be able to manage totally on your own—is called scaffolding in developmental science.
Military service, apprenticeships, and college life all provide opportunities for learning adult responsibilities and challenging new skills for life and careers. In addition, they all provide scaffolding (extra structure and supports) to help novice adults as they try out new adult roles and learn how to "drive" their own lives effectively.
Relationships with mentors and role models often play a critical role for those young people who get off course in adolescence to get back on track in early adulthood. It is interesting to observe how often the mentor comes along right when a young person is looking for change. Great mentoring relationships seem to involve both the chemistry of "hitting it off with each other" and timing. Perhaps mentors sense the readiness of people like Mike who are not only talented but also motivated for change. Mentoring programs (such as Big Brothers Big Sisters) show promise too, but it is often challenging for programs to get the chemistry and the timing of a match between a young person and a mentor just right. (That is why we need more potential mentors available for potential matches.)
The motivation to change his life and belief in himself (self-efficacy) is also evident in Mike's story. There were times in the dark days of adolescence when he had doubts about himself, but his mastery motivation was rekindled and nurtured by possibilities, by mentors who encouraged him, and by success itself. Then Mike showed a tremendous capacity for persistence and "get up and go" power. Behavioral scientists have studied the power of human motivation for change under concepts like "mastery motivation," "self-confidence," "self-efficacy" or simply, "hope." In our longitudinal study of resilience (called Project Competence), we found evidence that motivation and plans for change forecasted dramatic turns for the better in the transition to adulthood.
But wanting to change is probably not enough. Wise communities and societies provide opportunities for young people (especially disadvantaged youth) to change course and offer second chances to succeed. In our longitudinal study, as in the case of Mike, late blooming appeared to arise from a combination of growing capacities for planning and decision-making, motivation to change, adult support, and new opportunities.
Was it all smooth sailing once Mike decided to change? No. It was a decidedly bumpy road through the transition to adulthood, but Mike kept on going, taking two steps forward after each step back. The combination of motivation and persistence, talents and mentors, opportunities and success, all likely contributed to his resilience.

Recommended reading on late bloomers
Masten, A. S., & Wright, M. O'D. (2009). Resilience over the lifespan: Developmental perspectives on resistance, recovery, and transformation. In J. W. Reich, A. J. Zautra, & J. S. Hall (Eds.), Handbook of adult resilience (pp. 213-237). New York: Guilford Press. http://www.guilford.com/p/reich
A copy of this chapter is available courtesy of Guilford Press at http://www.cehd.umn.edu/ICD/faculty/docs/Masten_Wright_Guilford_Lifespan…
Masten, A. S., Obradović, J., & Burt, K. (2006). Resilience in emerging adulthood: Developmental perspectives on continuity and transformation. In J. J. Arnett & J. L. Tanner (Ed.). Emerging adults in America: Coming of age in the 21st Century (pp. 173-190). Washington, DC: American Psychological Association Press.
Hauser, S. T., Allen, J. P., & Golden, E. (2006). Out of the woods: Tales of resilient teens. Cambridge, MA: Harvard University Press. [See review by Masten (2006) in Nature, 443 (24), 146.]
Masten, A. S., Burt, K., Roisman, G. I., Obradović, J., Long, J. D., & Tellegen, A. (2004). Resources and resilience in the transition to adulthood: Continuity and change. Development and Psychopathology, 16, 1071-1094.
Werner, E. E., & Smith, R. S. (2001). Journeys from childhood to mid-life: Risk, resilience, and recovery. Ithaca, NY: Cornell University Press.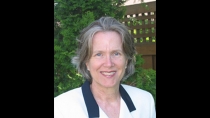 Ann Masten, Ph.D. Bio
Dr. Masten's pioneering work on risk and resilience revealed how people overcome adversity.
Learn More
---